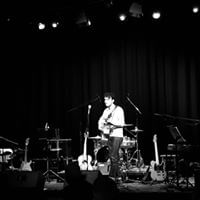 Molly Pitcher Brewing Company LIVE Upstairs presents:
Pat Reedy & The Longtime Goners with Rylan Brooks Country Music and our very own, Zach King for a night of country music!
Pat Reedy makes honest honky-tonk music for the modern world, mixing twang, blue-collar songwriting, working-class pride, and an unconventional backstory into albums like 2018's That's All There Is. He nominated again as Ameripolitan Awards Productions' 2020 Honky-Tonk Male of the Year. www.patreeedymusic.com
Rylan Brooks originally set out to be the first officially authenticated Space Truckers, then they found they had a knack for writing incredible tunes while on the road. They penned their first song together, "Living For Today", while in a Georgia motel room. "We where Brooks heard the sound in his head immediately, "it's outlaw mixed with some funny, mixed with some ugly…that's RYLAN BROOKS! Look, we all go through the same sh*t – might as well sing and laugh about it." And that's the exact attitude they take on stage with them! www.rylanbrooks.com
Zach King is a singer-songwriter from Perry County, Pennsylvania with a passion for traditional country music. His honest approach has made him a hero in the local honky-tonks and a friend to all. Good music evokes real emotion, and the same is true when you listen to the songs and stories of a man with an old soul and a young heart.
Production: Shaw Ranch Studio
Promotion: Kingfish & Friends